Brand Matrix
---
By taking inspiration from Armin Vit and Bryony Gomez-Palacio's Brand Matrix essay as well as Christopher Doyle's Identity Guidelines project, we decided to embark on this installation project.

The focus of the project was playing with the concept of treating ourselves as a brand and logo and how we could use normal guidelines usually used to constrain a brand, to ourselves. We utilized irony, humour and absurdity to push this concept through a brand book, posters, installation and video.

We pushed the idea of what a visual system could be by trying to highlight our distinctive personalities.
Brand Identity, Installation, Video, Editorial
Collaborators:
Angela Sun, Jiayi Ma, Sarah Perkins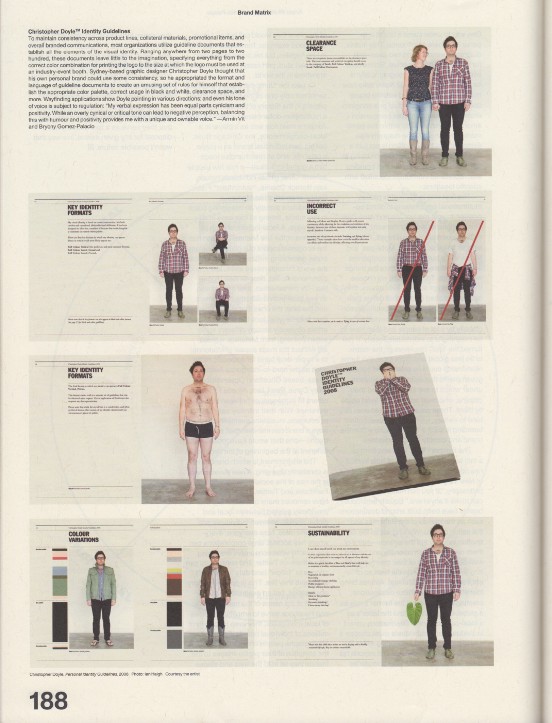 We started with a photoshoot to capture all of our "brand" elements that we were going to put in our brand book. Color palettes turned into summer/winter color outfits, logo scale turned into height references for each person, and more.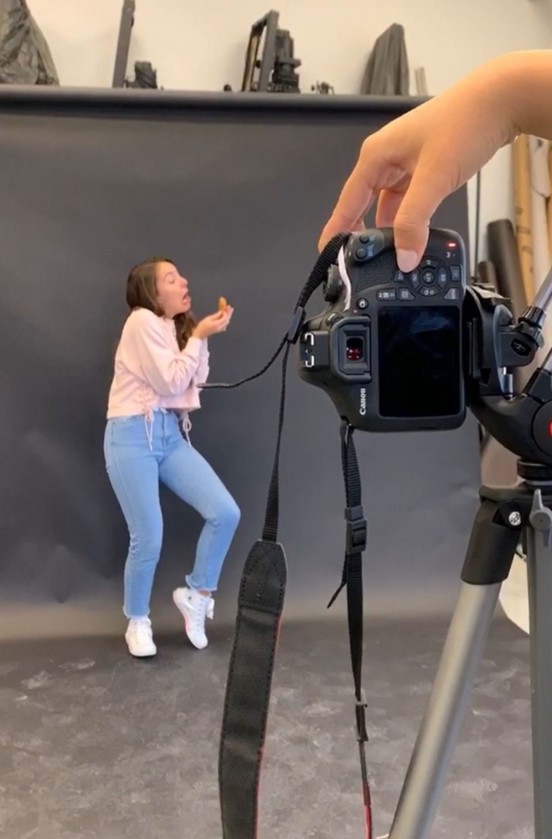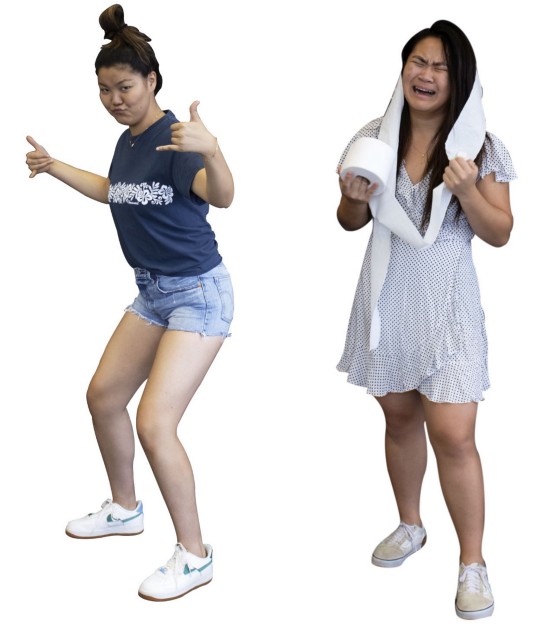 After many nights of editing, the brand book followed a simple template for each individual to be able to personalize it with their personal patterns, typography, primary color palettes, incorrect uses and more.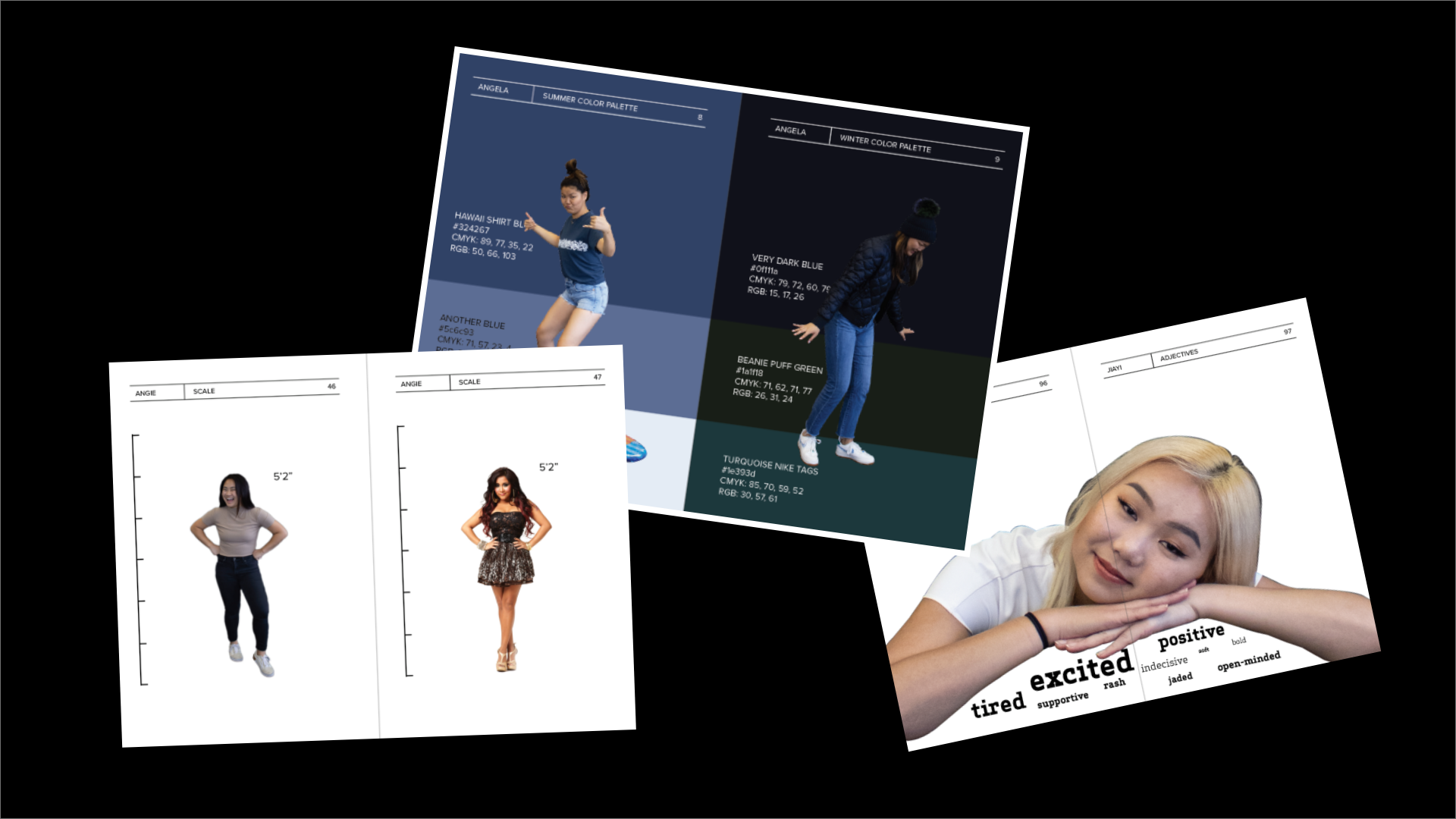 The actual installation was created with life-size posters, as well as vinyl that described our "exclusion zones" that showcased our personalities through the way they should interact with the installation.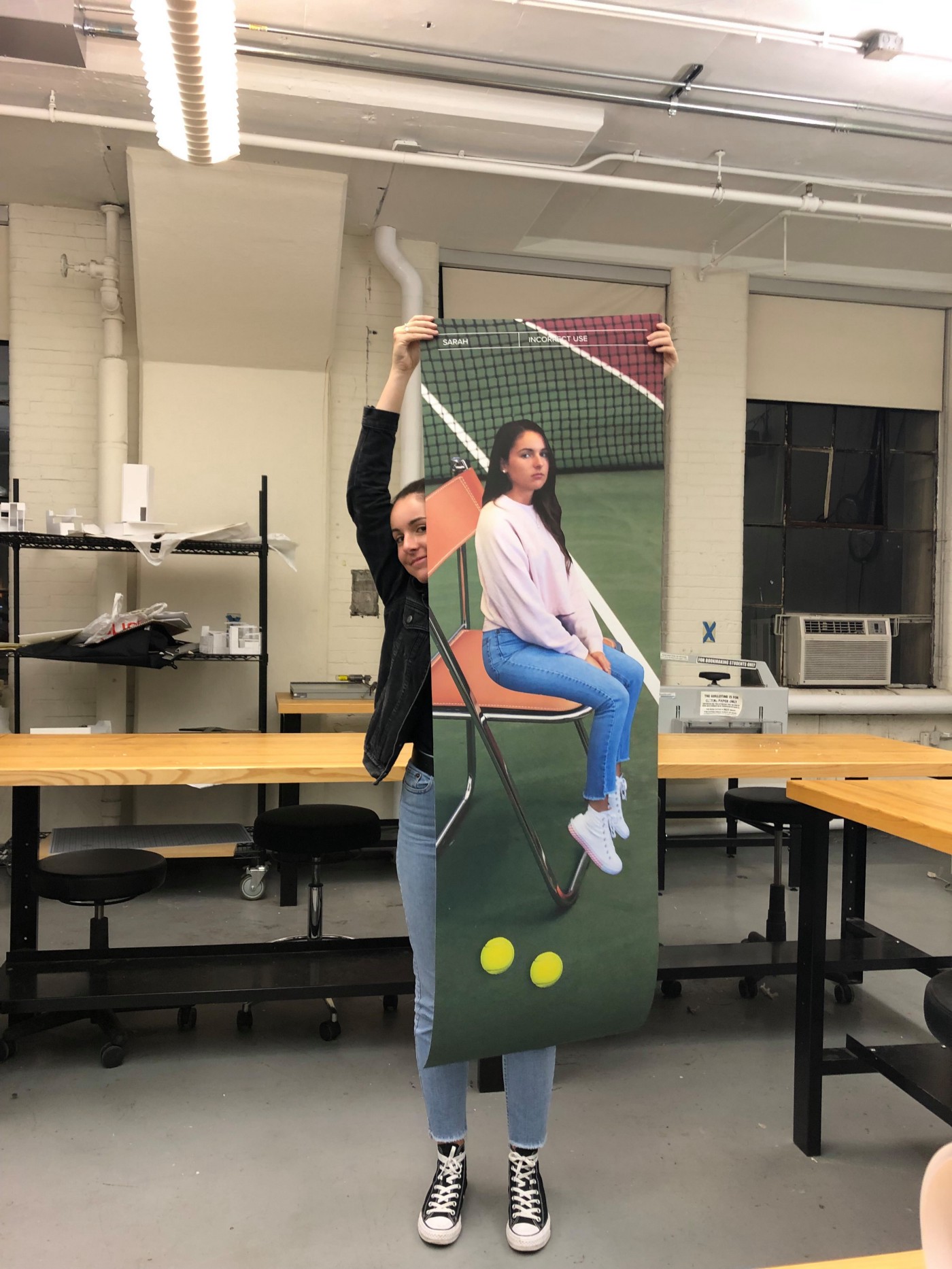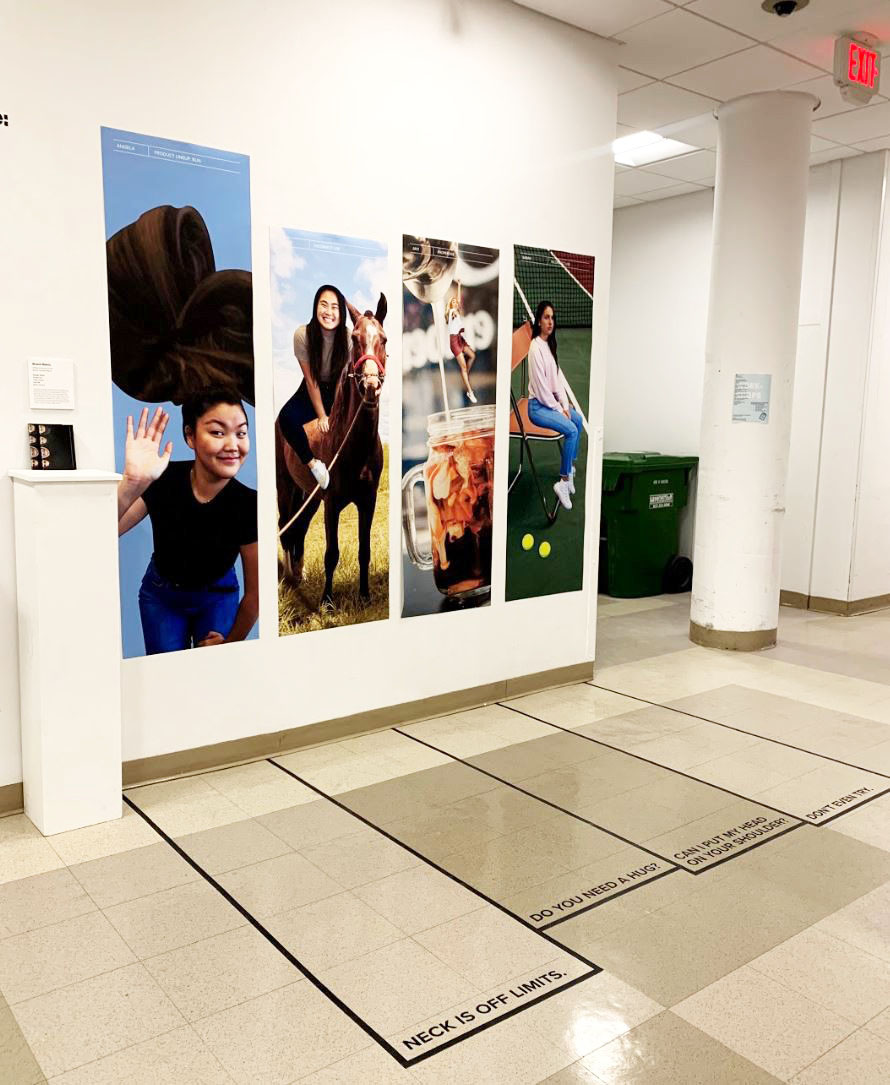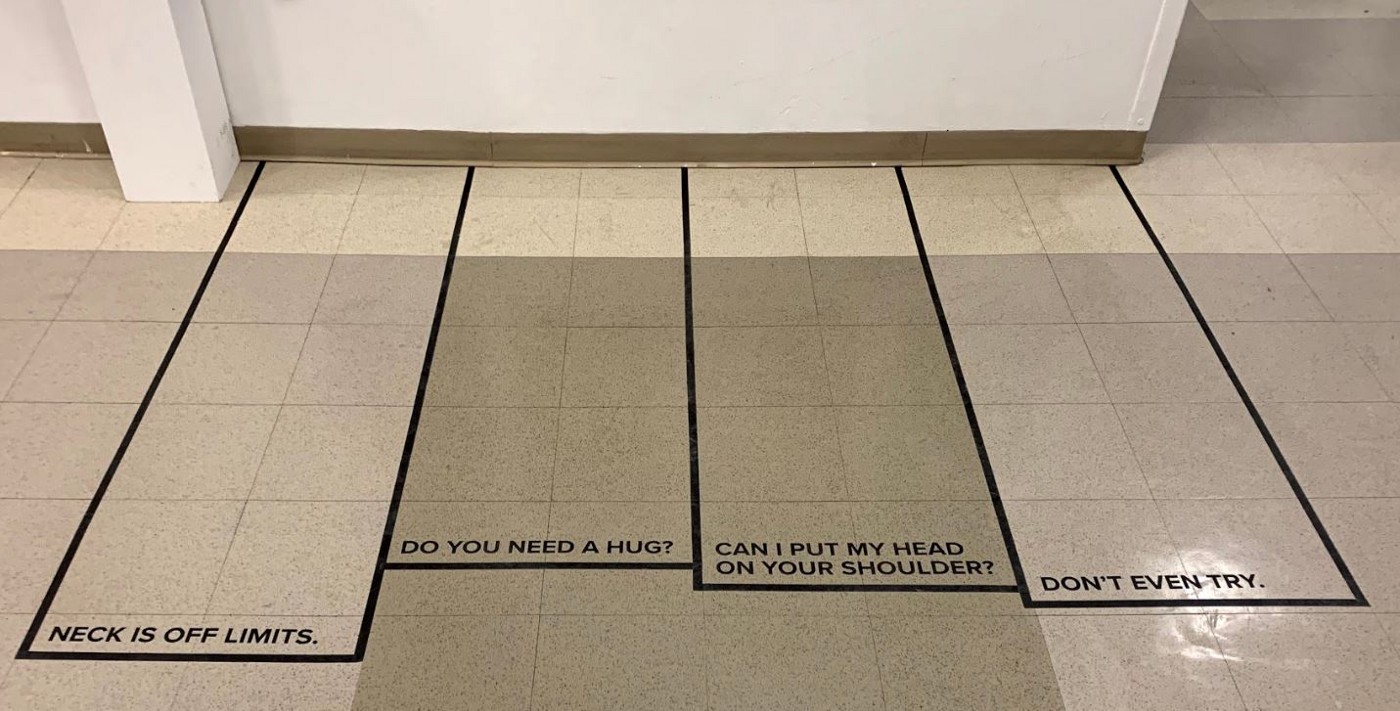 To push the absurdity of this concept, we created a very "campy" video using After Effects- with singing, cutouts and all.